The past several weeks we have been staring at flooring samples. And abusing floor samples.
Really, I have been abusing them. Keys, knives, dog nails, baby toys, rocks on a shoe...if it could scratch, then it was used.
We quickly decided to not go with hardwoods for the new house. We currently have Natural Red Oak Bellawood flooring from
Lumber Liquidators
. And I love it, but....(there is always a but...) it is very "soft" and scratches very easily. The first scratches are still very vivid in my memory. It wasn't pretty. It involved some "friends" of ours who came to visit and brought there uninvited obese 120 lb Golden Retriever with them. One week after we moved in. Do you see where I am going with this? Every time I see where his chubby butt ground his nails in the floor it still irks me.
Moving on.
With Sherman, I knew I wanted a hand scraped look. But also something that would be durable, quiet, easy to take care, anxiety free and fit within our budget. After looking at several local flooring stores, we went back to Lumber Liquidators and found a fancy helping of samples to bring home. After a few weeks of looking, pondering, dreaming and oh yes, abusing...my choices were narrowed down to....
My picks:
Cambridge Oak Handscraped from Virginia Mill Works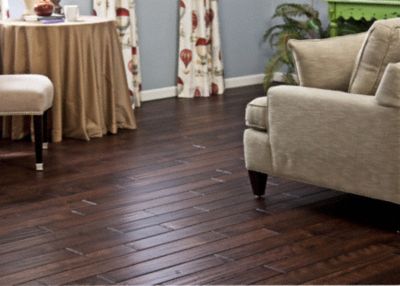 Knob Hill Birch from Virginia Mill Works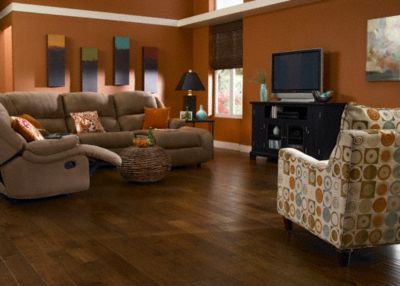 Potomac Plank Easy Click Engineered Hardwood from Virginia Mill Works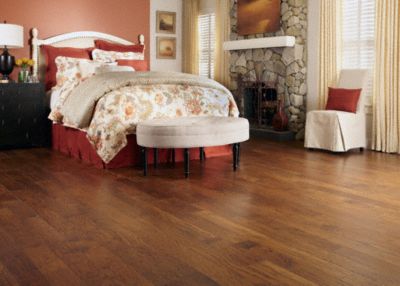 Heritage Hickory Easy Click from Virginia Mill Works
My husband's pick: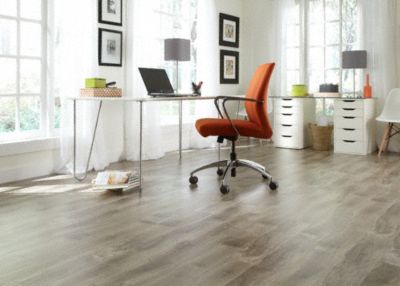 Cape Maple Doctor from Kensington Manor
The top two did not pass the abuse test - just too soft as they are hardwoods.
The middle two were great.
And the last one....well that wasn't my choice and it was only in the pile to entertain my husband.
But after staring at the samples for weeks, I found myself going back to the Cape Maple Doctor. But I didn't want to go with my husbands pick. No, this was MY choice right?
Wrong. After fighting it for a weeks, I couldn't deny it any longer.
I LOVE this floor.
Why?
It is beautiful in person. The photo on the website (let alone my own) does not even begin to do it justice.
The color is different & unique.
It reminds me of many old barns I have loved.
I love how it feels when you walk on it.
I love the handscraped look without looking "too" old.
It has the wider planks I wanted.
And it looks great with the dog!
Well, that really isn't a valid reason but it does help...